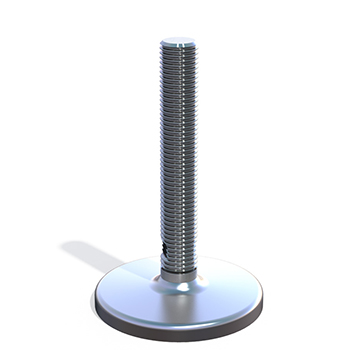 Leveling Pads, HG Series
hg_series
This high load capacity model has a flexible thread, and admits slopes up to 9o on floors and equipment. Smoothly rounded foot design for ease of cleaning. Also available with anti-slip rubber. From 2.75" to 5.91" base, with 1/2" to 1-1/4" thread.

10 to 12 days or better
*This lead time is standard on this product. To be confirmed at time of order, based on quantities requested and available inventory.

Add to cart
The product has been added successfully!
DOCUMENTATION

Leveling Pads, HG Series
Specs
PRODUCTS IN THE SAME CATEGORY