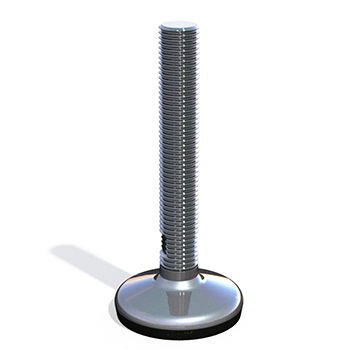 Leveling Pads, H Series
h_series
Solid base, no anchor holes
The H machine foot is ultrahygienic with covered transition between foot plate and thread. FDA conformed white rubber vulcanized to base is available on request. Admits slopes up to 10o. From 2.36" to 5.51" base diameters and with 1/2" to 1-1/4" unc thread are available.

10 to 12 days or better
*This lead time is standard on this product. To be confirmed at time of order, based on quantities requested and available inventory.

Add to cart
The product has been added successfully!
DOCUMENTATION

Leveling Pads, H Series
Specs
PRODUCTS IN THE SAME CATEGORY